New Generation Pet Health Solutions for Todays Pet Parents
Tackle Joint & Hip Pain - Immune/Gut Health/Digestion - Skin & Allergy - Calm & Focusing Issues & we even have a solution for those unfortunate accidents.
Lively Paws™ is a New Generation Pet Health supplement company dedicated to today's aware pet owners who strive to support, feed, and love their pets, like no generation before. We understand the importance of ethically sourced ingredients and sustainable methods!
Let customers speak for us

How They Work
"Pets are very similar to us in that as they age their bodies don't produce the same level of naturally occurring chemicals to help in various aspects of a healthy life," explains Michael Stoeckle, president and CEO of Ark Naturals Company. "As a result, supplementing their diet with these naturally occurring ingredients (or something that works in the same way) allows them to live a healthier and more satisfying life by addressing the loss of that particular chemical that would otherwise be naturally occurring in their body. 
"It could be for stopping inflammation, assisting in digestion, providing moisture to offset a dry coat, boosting their immunity to help fight plaque and tartar etc…," he continues. These products are not intended to be food, nor are they intended to prevent, treat or cure any disease or condition. Nevertheless, these types of products may support a variety of a healthy pet's normal functions." 
Why Buy From Lively Paws?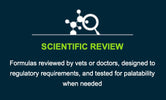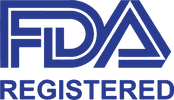 Our Trusted Team of Veterinarians
Dr. Joanne Intile, DVM, MS, DACVIM
Veterinary oncologist Linkedin
Dr. Intile is a board-certified veterinary oncologist. She received her DVM from Cornell University. She completed a three-year residency in medical oncology at Cornell, after which she worked in private specialty veterinary practices in Rochester NY, Gaithersburg MD, and Riverhead NY. She was featured as one of the "Daily Vet" bloggers on PetMD.com for over two years.

Dr. Pippa Elliott, BVMS, MRCVS
Veterinary surgeon, Linkedin
Dr. Elliott graduated from the University of Glasgow, UK, with a Bachelor of Veterinary Medicine and Surgery. She has over three decades of experience working in companion animal practice and is the designated veterinarian for the Cats Protection rescue center, Harrow.
In addition to hands-on work in the clinic, Dr. Elliott is a veterinary copywriter and also writes a regular newsletter piece for the Webinar Vet and contributed to The Veterinary Times.

Our Commitment to Superior Quality Products
A commitment to superior quality exemplifies everything we do at Lively Paws. From ethically sourced ingredients to third-party testing, our internal processes are purposefully engineered to ensure the efficacy of our products.
We do rigorous researching and testing of our ingredients, sourcing only those that meet our exceptionally high quality standards. Every product we develop must live up to its promise. That's why our brands provide truth in labeling. We want our customers to be assured that their supplements and products never contain extra fillers and are formulated to maintain potency and therapeutic levels of ingredients. It's a promise we will never go back on.
At the USA production facility, we strictly adhere to the FDA's current Good Manufacturing Practices (cGMP) to protect the integrity of the product and prevent microbiological, chemical and physical cross contamination.
We uphold our truth in labeling pledge by conducting label claim testing that guarantees the consistency and quality of every product. Raw materials are routinely third-party tested to meet industry standards for identity, purity, strength, and composition. Our bottles made from HDPE and are completely recyclable.